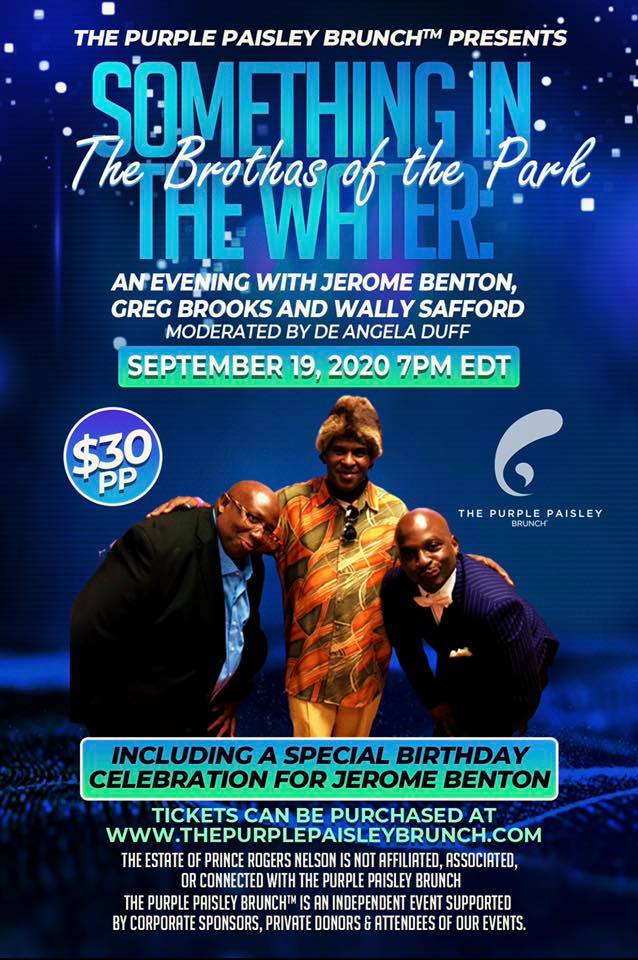 The Purple Paisley Brunch Presents The Brothas of the ParkThe Purple Paisley Brunch (PPB) is an annual event created by Tonya Giddens, Founder of Bklyngurl Productions, an event planning company that specializes in private events in the New York City area. This year, PPB is going virtual and will be presented in multiple parts.
De Angela was elated that she was invited to moderate the first two panels, Purple Paisley Brunch: Ladies of the Park Parts 1 & 2 on Saturday, July 18, 2020, and Friday, August 21, 2020, respectively, which both featured Sueann Carwell, Jill Jones, and Ashley Tamar Davis with special guest Jerome Benton.
De Angela is excited to be invited back for a third time to continue the conversation with The Brothas of The Park, Jerome Benton, Wally Safford, and Greg Brooks, but most of all to celebrate Jerome Benton's birthday on Friday, September 19, 2020, from 8-10 pm EDT. You can purchase tickets here via Zoom.